Dear Parents,
Assalamoalaikum
Please note important dates pertaining to your child in the description of the relevant flyers below.
Wassalam,
AIS Admin
22nd July 2020
Dates to Mark! Montessori, Primary Secondary Section, Matric & Pre IGCSE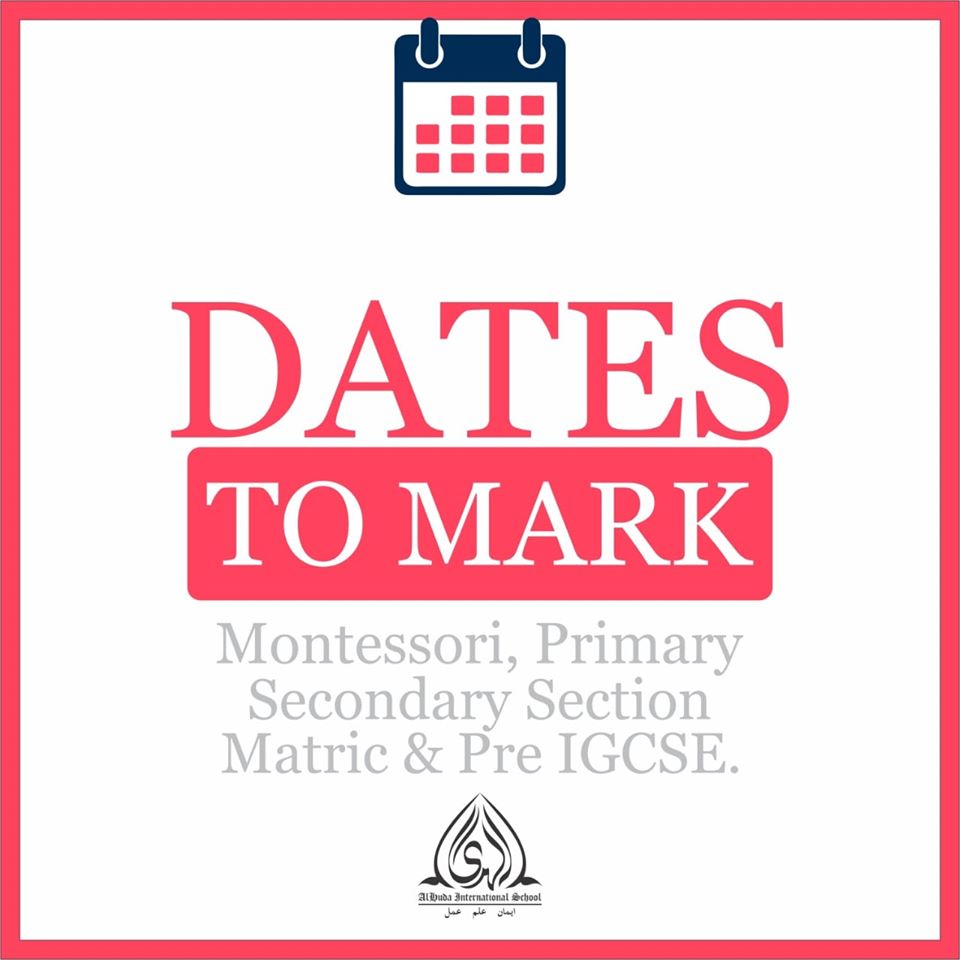 Academic Session 2019-20 will end: 23rd July 2020
Report Cards will be sent through emails: 29th & 30th July 2020
Parent's Orientation for Academic Session 2020-2021: 17th August 2020 (Timings will be shared via SMS).
Regular Online classes of Term 1 will commence: 18th August 2020.
Dates to Mark! IGCSE & AS Level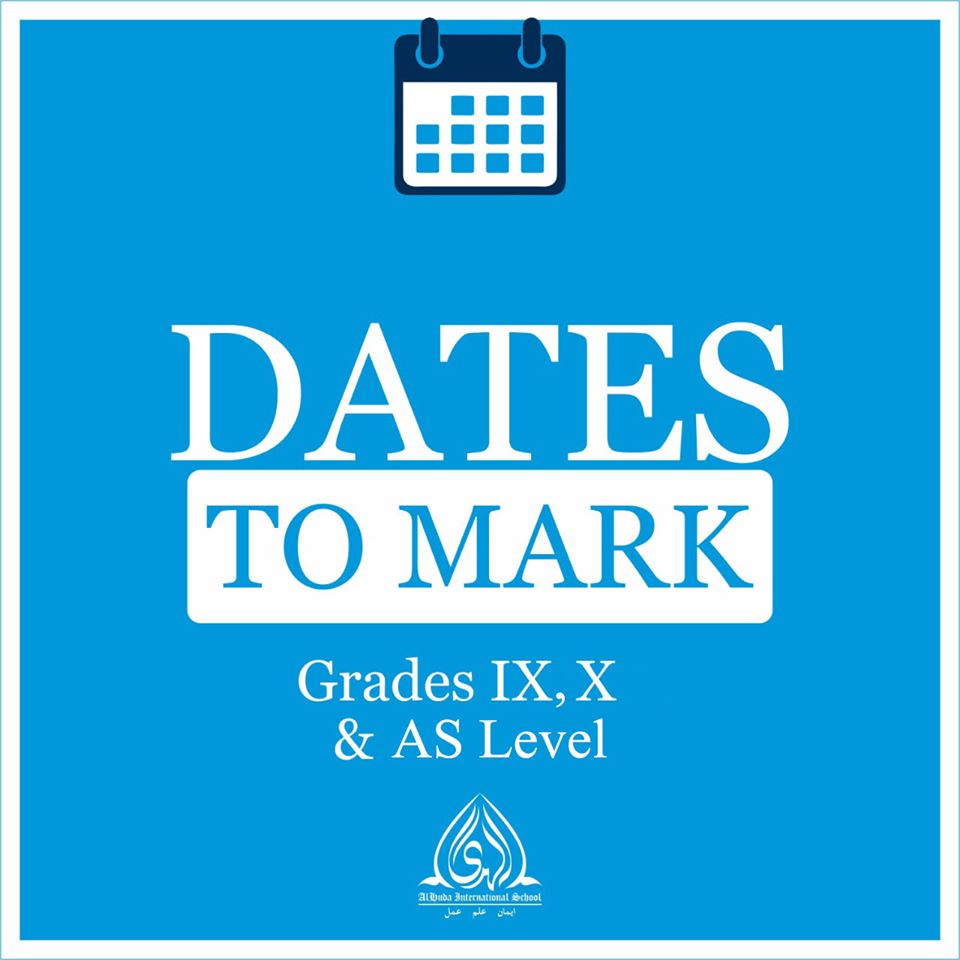 Grade IX & X Classes will commence: 10th August 2020. An updated timetable will be shared on the VLE Portal Insha'Allah.
Grade IX: Urdu, Pak Studies & Islamiyat Only
Grade X: Bio, Chemistry, Physics, Maths & English Only
AS level Classes will commence: 10th August 2020
Online Parents Teacher Conference: 7th August 2020 between 8:30 am – 1:00 pm (time slots will be sent via SMS)