Orientation Sessions | Grade VII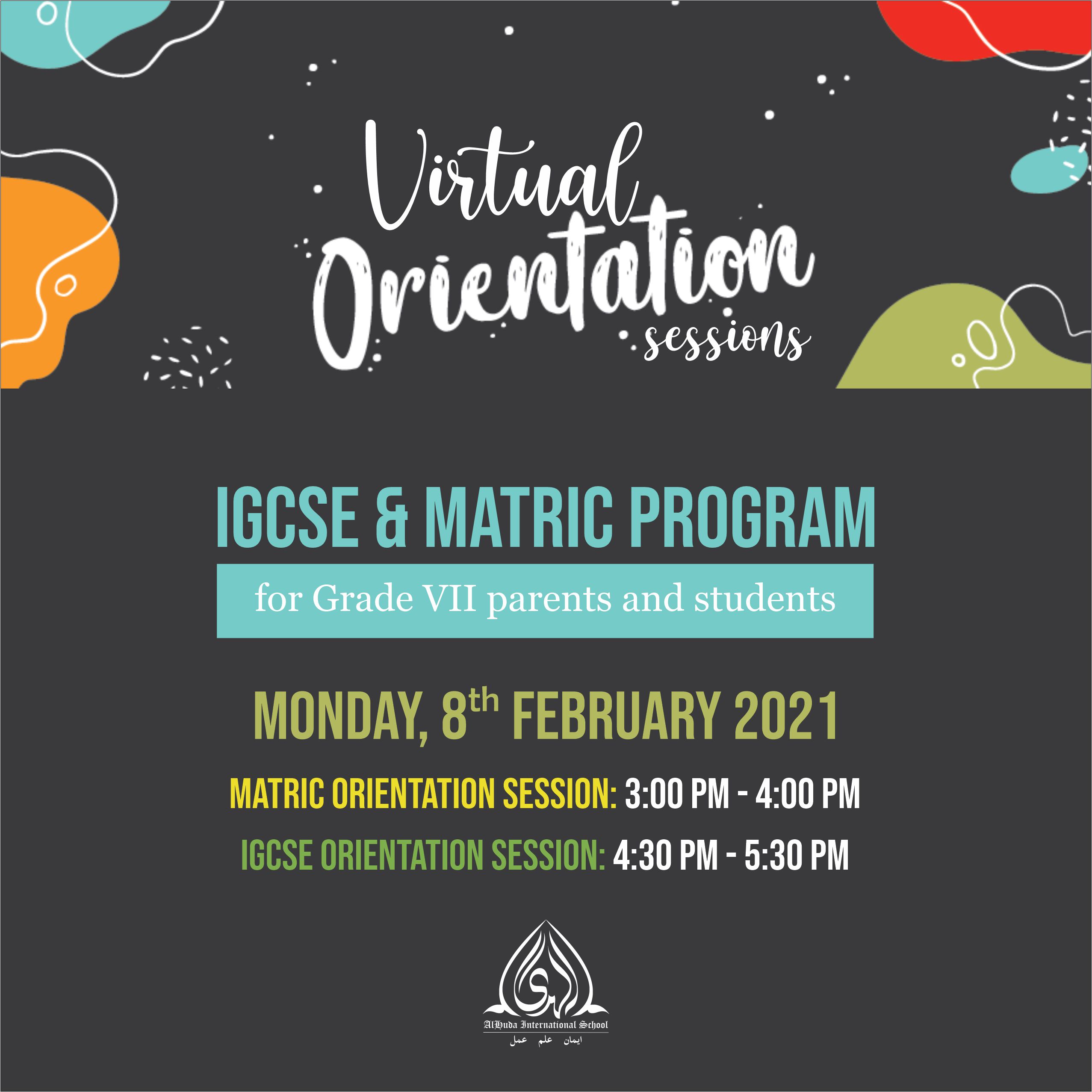 Dear Parents of Grade VII Students,
Assalamu Alaikum!
You will be happy to know that AIS has scheduled Orientation Sessions of IGCSE & Matric Program for Grade VII parents and students on Monday, 8th February 2021.
These sessions will help you better understand both the academic programs and choose accordingly.
Parents and students can virtually attend one or both sessions through links provided on the VLE portal. (Links will be available on the portal by 6th February '21, InshaAllah.)
⏱Timings of Online sessions are as follows;
Matric Orientation Session: 3:00 pm – 4:00 pm
IGCSE Orientation Session: 4:30 pm – 5:30 pm
For further queries please contact: (51) 2287845-8.
Wsalaam ,
AIS Administration
2nd February 2021