Parents Tarbiyah Session for 27th Nov '21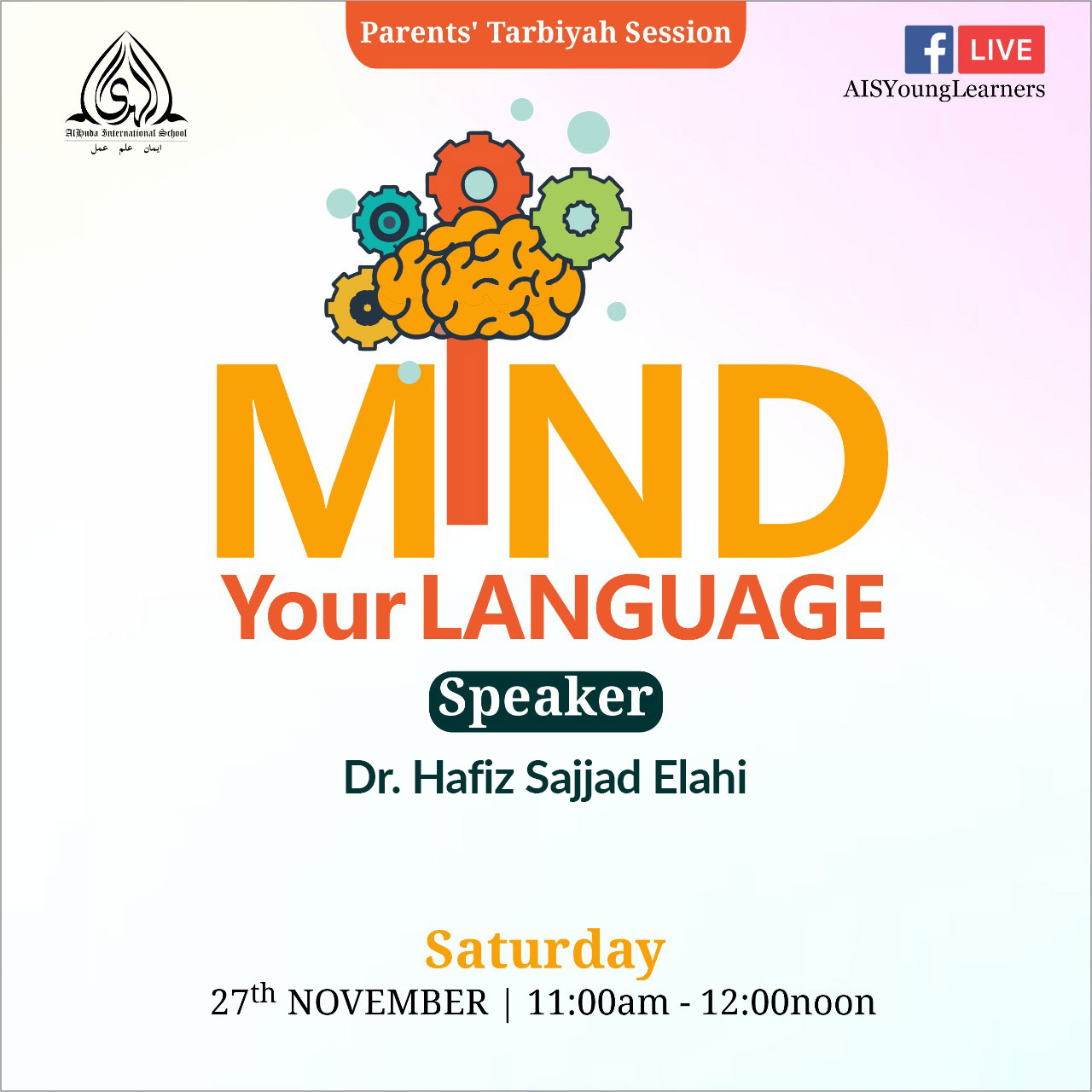 'A Muslim is he from whose hand and tongue the Muslims are safe.'  [Sahih Muslim]
Join our online session as Dr. Hafiz Sajjad Elahi explains how our words, tone of voice and use of language have a profound effect on children around us.
LIVE this Saturday!
Topic: Mind Your Language
Speaker: Dr. Hafiz Sajjad Elahi
Date: 27th November, 2021
Time: 11:00 am – 12:00 noon
Fb Live: www.fb.com/AISYoungLearners
Mandatory for AIS Parents
Please Note: ATTENDANCE of AIS parents will directly reflect on the child's report card.
Parents will now mark the attendance through the link that will be sent through the invitation email.
Once you are done listening to the session, you may mark the attendance by clicking on the link given in the email.
The link will only function after the session ends.
In the case of siblings, each form is to be filled separately.
In case of any query, please email: [email protected].
May Allah (ﷻ) make this session beneficial for all. Ameen!