Youth Club Workshop l F-8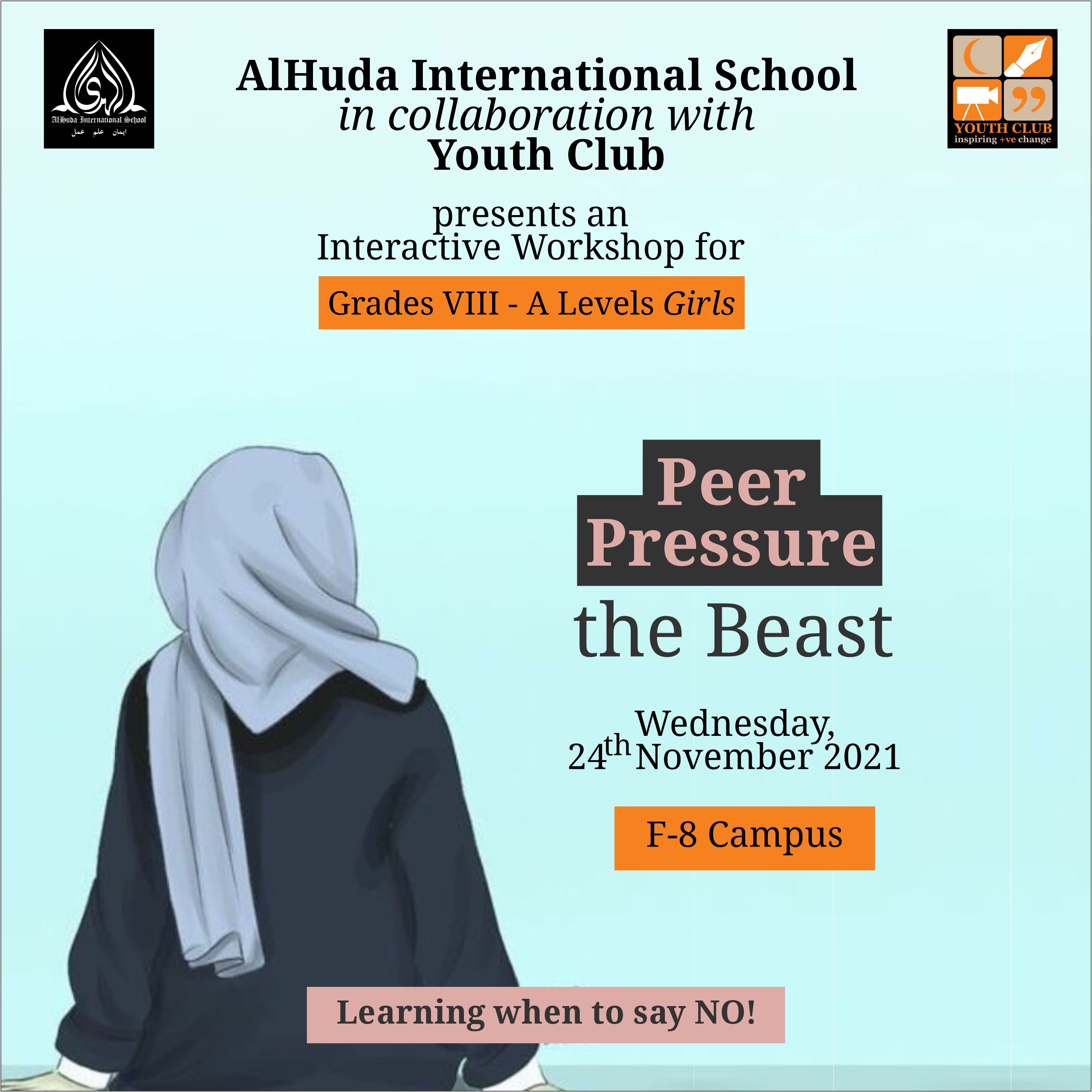 Peer Pressure - The Beast'
Teaching our girls to handle negative peer pressure and focus on what matters the most to achieve their full potential.
AlHuda International School, in collaboration with Youth Club, has organized an Interactive Workshop for Grade VIII to A Levels girls on Wednesday, 24th November '21 during school hours at the F-8 Campus.
Proficient trainers from @Youth Club will deliver talks on the ideal character of Muslim Women and have an open discussion on lifestyles and career choices after the workshop.
Girls are requested to ensure attendance in school tomorrow

Students must be in proper school uniform

 Cell phones or any other gadgets are strictly not allowed