Our Belief
At AlHuda International School, we believe that education integrated with the ethos of Islamic guidance should be accessible for everyone as apparent in our vision, Qur'an for all; in every hand, in every heart!
Through engagement with knowledge, wisdom, Islamic and contemporary perspectives, AIS cultivates in its students the capacities for reflective and critical thought, lifelong learning, spiritual growth, ethical discernment, creativity, and innovation. Our goal is to connect all learners with their Creator, through a specifically designed curriculum and provide an environment that inspires them to adopt Islamic values for life.
Humble Beginnings
Established in September 2010, the decade witnessed steady growth and development in the network of AlHuda International School.
Our unique identity as a premier Islamic school system, inspired by the teachings of Dr. Farhat Hashmi and lead by a team of dedicated and noble-minded professionals, has made an exemplary breakthrough in the education system for Muslims world-wide, Alḥamdulillāh. Our premium curriculum includes 3 languages: English, Arabic and Urdu, numeracy skills and scientific inquiry through hands-on experimentation. We have further enriched the curriculum by introducing a balanced Islamic Studies syllabus, based on themes that focus on personality and character development.
Imperative Growth
Reflecting the spirit of the times, an education system dedicated to innovations in teaching and learning, AIS continues to expand.
By the grace of Allah ((WTS, there are over 3,300 students and around 659 staff members in 8 branches in Pakistan. Although AIS does not resemble the school of 2010, we have never lost our primary purpose. AIS continues to offer students a quality Islamic education, teaching boys and girls the skills they need, to be true representatives of the Muslim Ummah and help shape and transform our world today.

18 dedicated classes for Hifz al-Qur'an

87 Million worth of Sponsorships given to deserving students each year

42,500 Library Books & Resources
New Flagship Campus
A project of Al-Huda International Welfare Foundation
 a registered not-for-profit Organisation
As enrollments continue to pour in each year, AIS aims to create a holistic flagship campus to deliver exceptional education to meet the growing demands. Become a part of the AIS community and contribute in building of a new purpose built, cutting edge campus of AlHuda International School in Top City located by Islamabad International Airport.
Located in the beautiful F-Block, Top City 1 (Rawalpindi, Pakistan) close to the New Islamabad Airport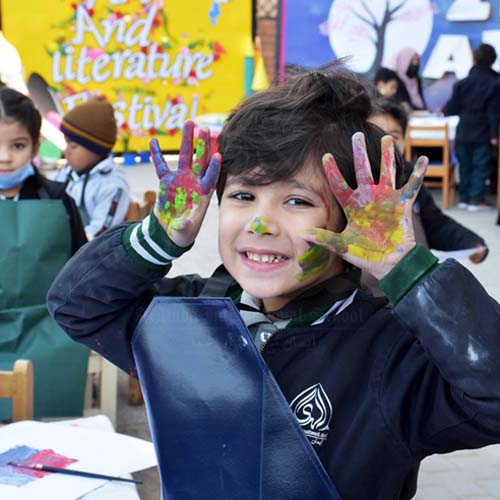 Well equipped

State-of-the-art

Raising the bar
This huge task is not possible without the help of Allah (swt) and committed efforts and contributions of people like you.
Form a foundation of Islamic education, conducive environment and tenacious passion InShā Allāh. This can only be achieved through the generous donations we receive from people like you!
"When a man dies, his deeds come to an end, but three: recurring charity, or knowledge (by which people) benefit, or a pious off-spring who prays for him." (Muslim)
| Contribution Category | PKR |
| --- | --- |
| Construction Cost of 1 Classroom (Approx.) | 2,338,000 |
| Furniture for 1 Classroom | 255,000 |
| Activity Material for 1 Classroom | 275,000 |
| Computer Lab | 1,400,000 |
| Science Lab | 1,300,000 |
| Library Books and Resources | 700,000 |
| One Fan | 8,500 |
| One Sack of Cement | 1,100 |
| One LED Light | 9,500 |
| One Ton Steel | 280,000 |
| One Brick | 1,500 |
Contribute via cheque/bank transfer
Meezan Bank Ltd. E-11 Branch, Islamabad, Pakistan
Account Title: Al-Huda (AIS Building A/C)
Account No: 0104840189
Account Type: PKR
Branch Code: 0316
Swift: MEZNPKKAGRD
IBAN: PK86MEZN0003160104840189
Contribute IN CASH
AIS Head Office
A.K. Brohi Road, H-11/4, Islamabad, Pakistan
Contribute VIA MOBILE
Using your Bank's or Easypaisa/ Upaisa/ Jazzcash Apps, do money transfer to Account No: 03160104840189
To get confirmation receipt or for other queries: WhatsApp: +92 3364444639
The Prophet ﷺ said: "The believer's shade on the Day of Resurrection will be his charity." (Al-Tirmidhi)
Your contributions will help light the way for future generations of the Muslim Ummah!
For queries regarding the project, please feel free to call us on:
+92 (51) 4866124 | 4438772 | 8357396-7 or email at

[email protected]