AlHuda Islamic Exhibition (AIEx)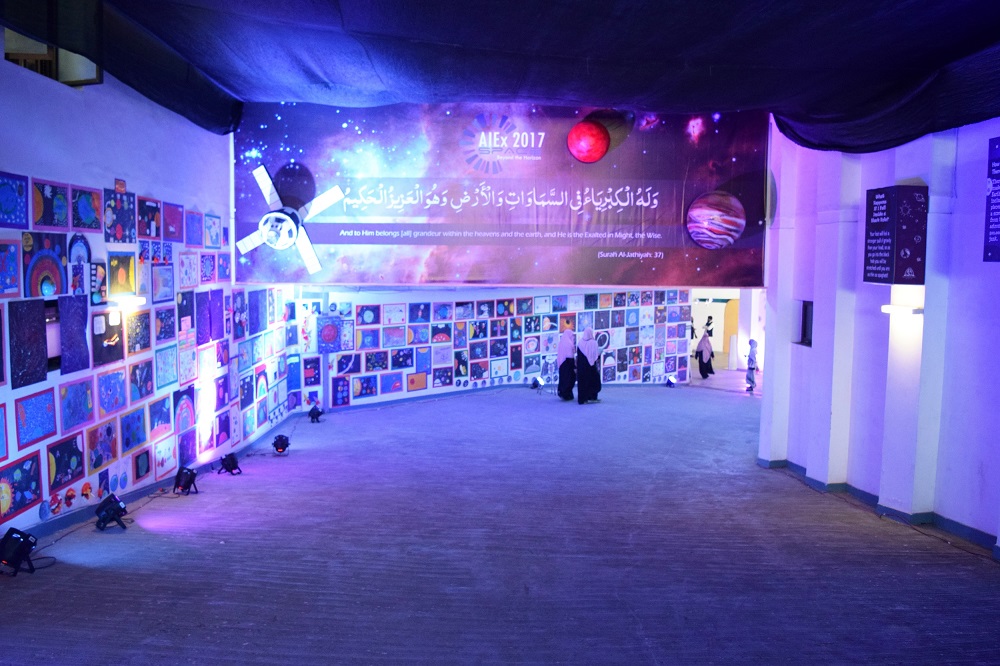 AlHuda Islamic Exhibition (AIEx) is a wonderful blend of Islam and modern sciences, giving the powerful message of
'Islam is a modern religion since its inception'.
AIS holds this event every alternate year, providing a platform for the students to explore the scientific world flavored with Islamic concepts and help their parents to peep inside the abilities of their children.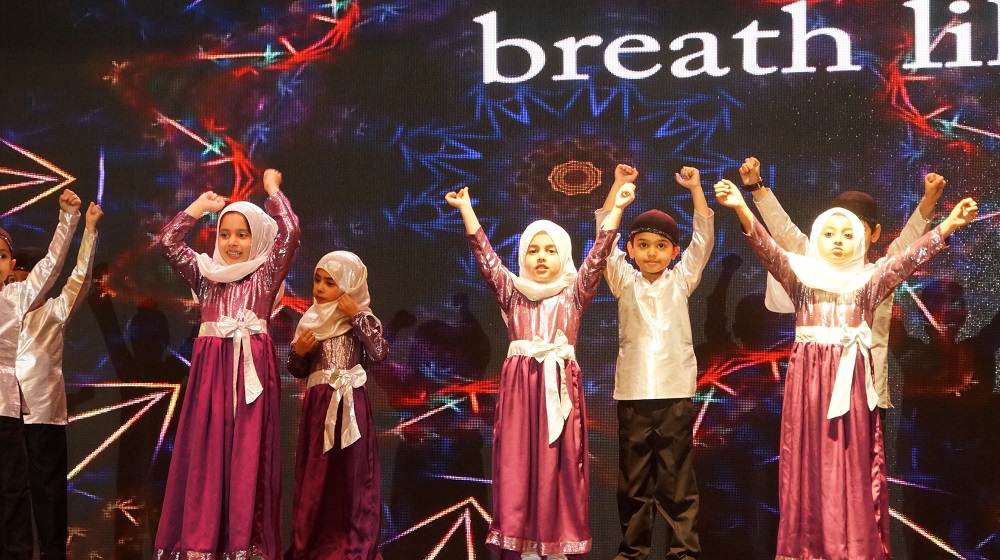 AIS Annual Day is the true depiction of our students' vitality, talent and positivity inspired in them by their teachers and beautifully expressed by their performances on the stage. It thus becomes a source of inciting positivity for both the participants and viewers. Our annual day is laced with thought provoking role plays, innovative performances on Islamic songs and funny yet thought-provoking skits.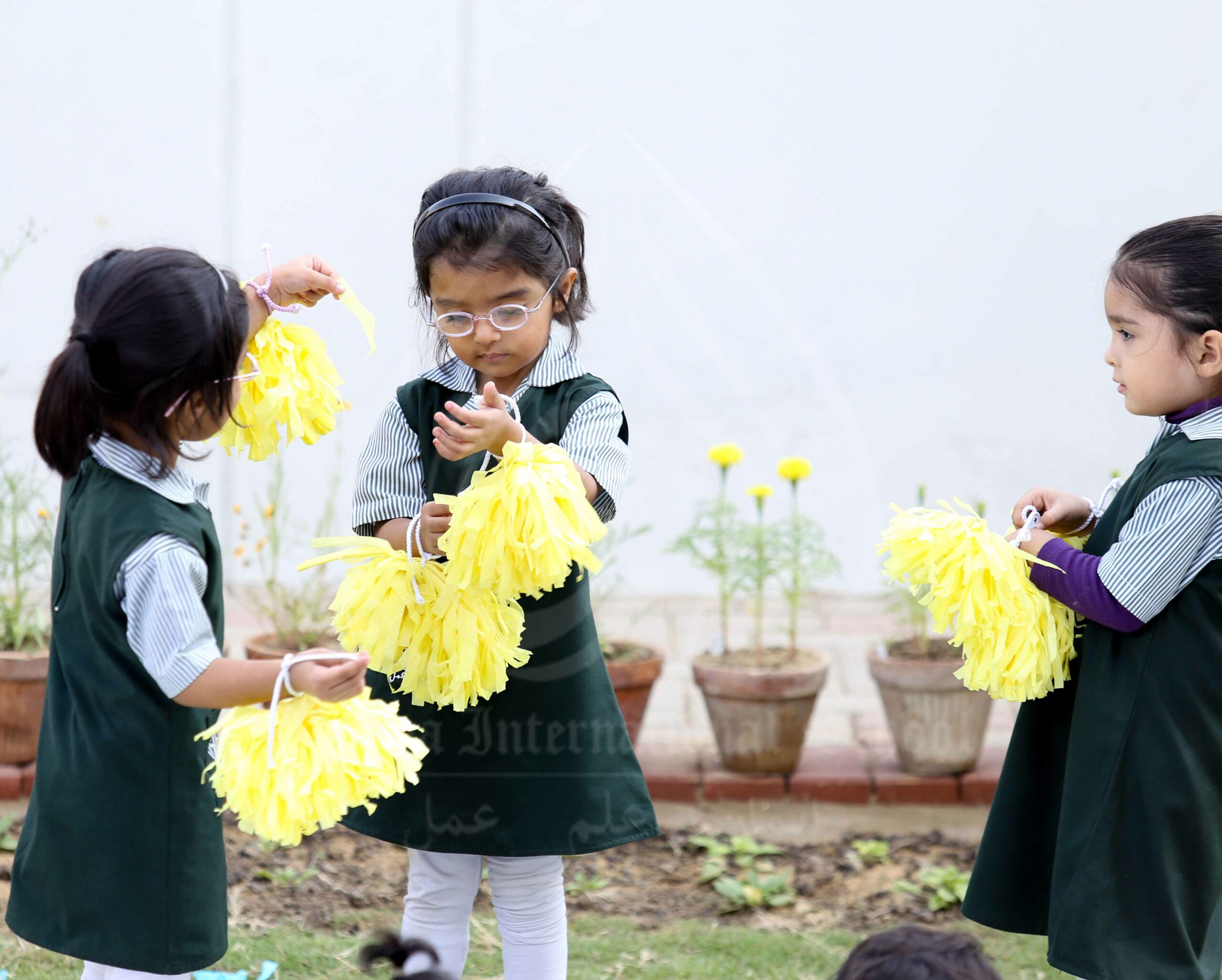 School is where children spend most of their time each day, hence it has to be a place that enriches their mind, body and soul alike. AIS is always vigilant about nurturing all these aspects of its students' lives. Our school's Sports Week is a much awaited and anticipated event for every child, for no one amongst the lot is neglected from taking part in the annual sports competitions. A number of games that our students compete are:
Sack race / Skipping rope / Spoon race / Back to back balloon race / Tug of war / Badminton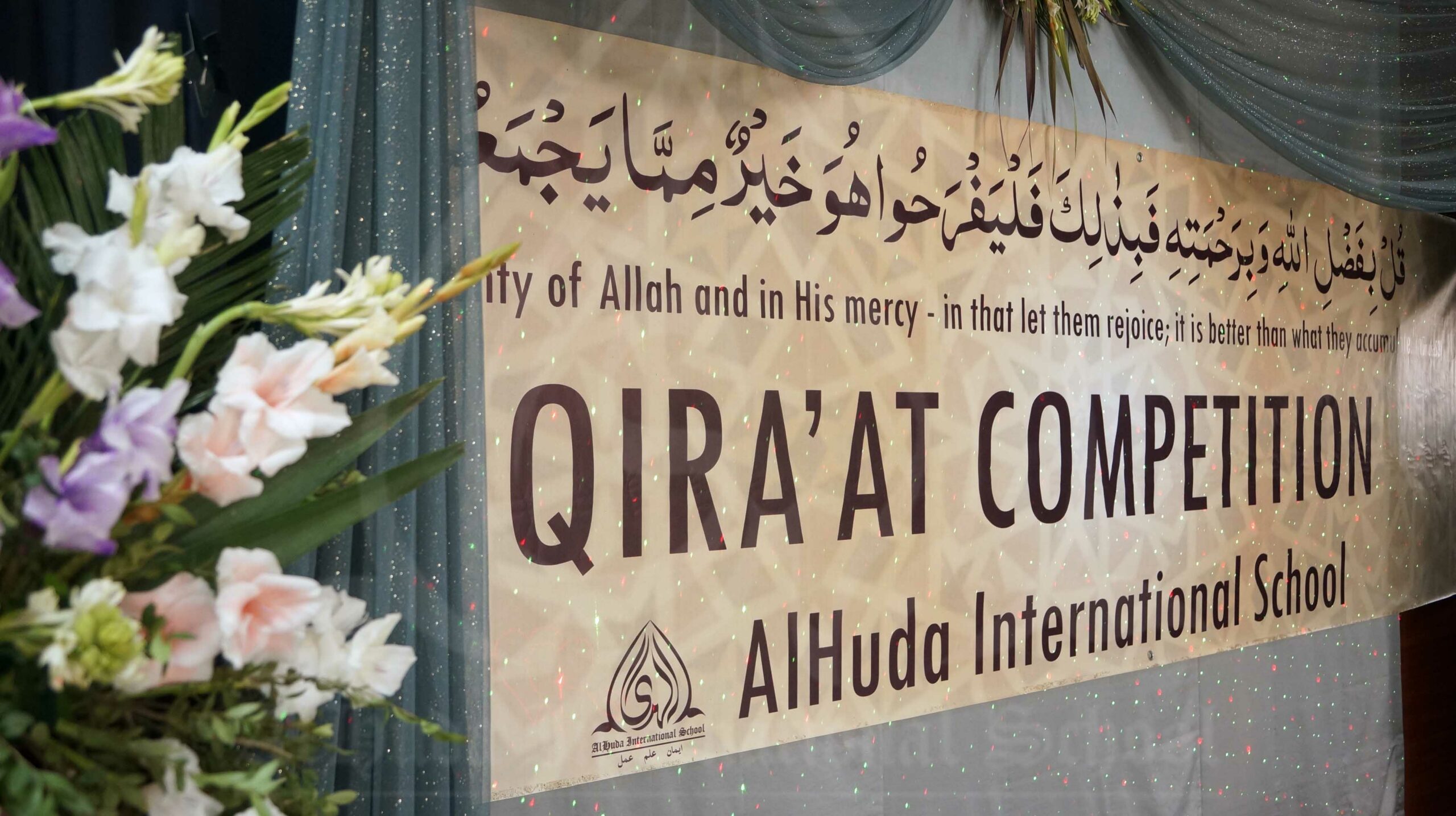 Qira'at competition is held with much reverence, excitement and pleasure each year at AlHuda International School. The objective of this competition is to inculcate love of reciting the Qur'an in a manner that was taught by the Prophet (S.A.W). It is an inspirational event for adults and children alike. The final round of this competition is witnessed by both students and their parents.
Speech and Poetry Competition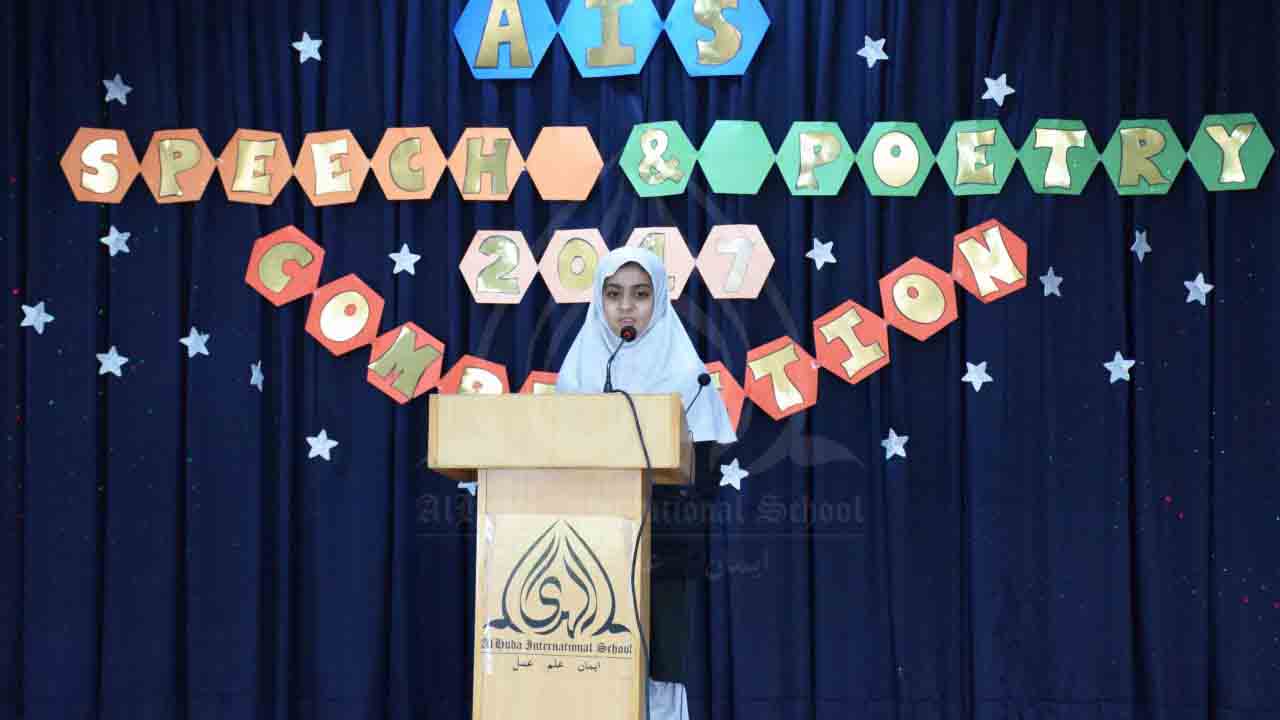 Speech and poetry competition, is one of the norms of AIS where the focus is laid on developing literacy skills, confidence of public speaking and mannerism of delivering rightful knowledge to the audience. The winners of speech & poetry competition are honoured by publishing their insightful content in the school magazine.