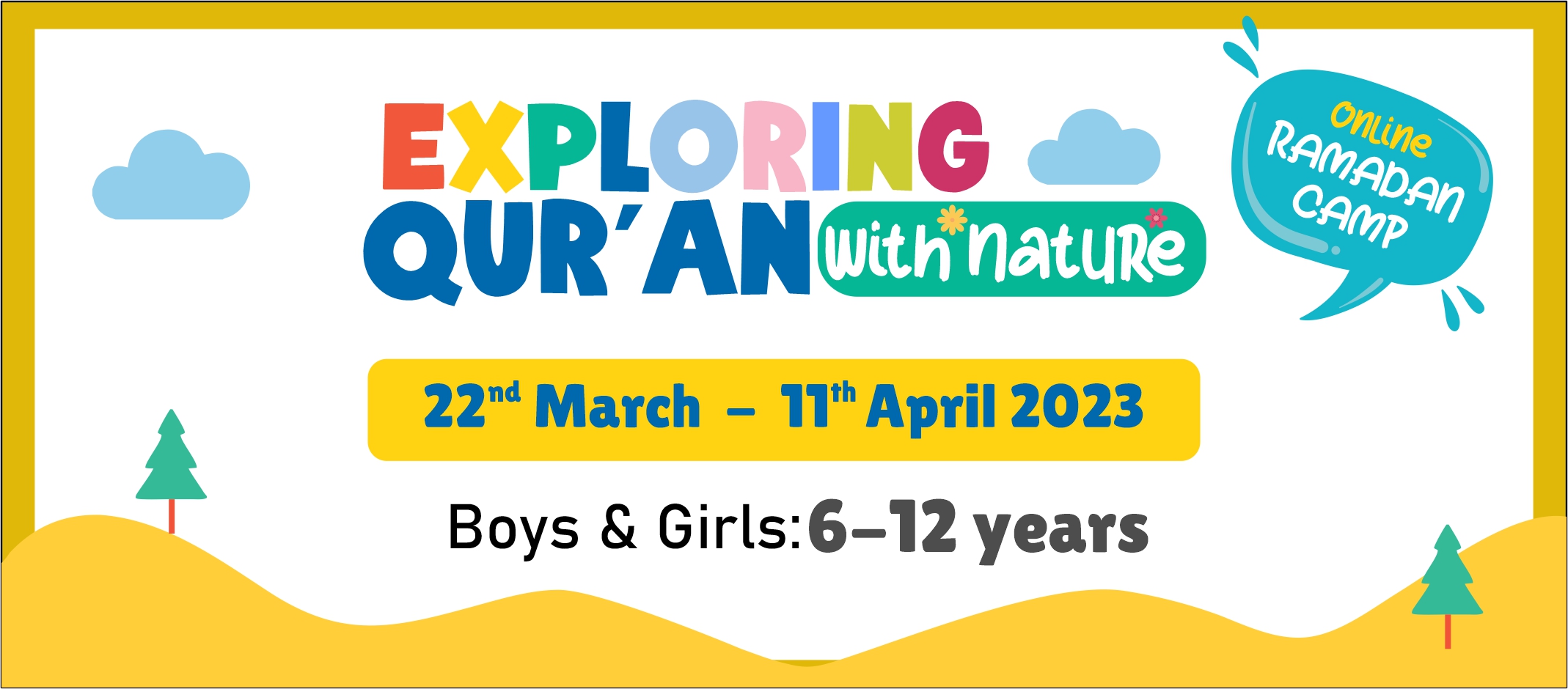 Kids 🌙 Ramadan Camp 2023 by AIS Productive Evenings
🍃 Exploring Qur'an with Nature 🍃
💥 Get ready for an exciting Ramadan experience!
AlHuda International School's Productive Evenings Program brings you an ONLINE journey of learning and fun for kids to understand the true significance of this Holy month and take meaningful steps towards all that is good.
💭 Imagine your child discovering the wonders of the universe all the while strengthening their spiritual growth. With our expert instructors, kids will have the opportunity to get closer to Allah ﷻ and appreciate His magnificent creations in a fun and engaging way.
🌙 Don't miss out on this unique opportunity to help your children deepen their understanding of Ramadan and experience the joy of learning, In Shā Allāh.
📋 Enroll in the Ramadan Camp today!
Featuring:
📖 Understanding & Hifz of Surah Al Mulk
📜 Learning Asma ul Surahs
🎨 Doing Arts & Crafts Activities
🥗Trying Yummy Iftar Recipes
🗓️ Duration: Wednesday, 22nd March '23 - Tuesday, 11th April '23
📌 Days: Monday - Friday
🕰️ Timings: 3:00 pm - 4:00 pm
⏳ Duration: 3 Weeks
👥 Ages: 6-12 years (Boys & Girls)
💳 Fee: Rs 1500 only
❗Last Date of Registration: 20th March 2023
📝Click here to register: www.aispk.org/RC
🌐 For more information, contact at: +92 310 5898050
🔅 Sign up now and secure your child's spot.